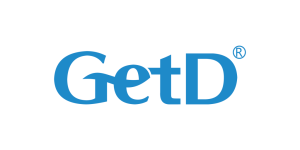 DÜSSELDORF, GERMANY, October 10, 2015: GetD and ECCO have signed exclusive sales agreement for German Speaking Territories. This deal will include all GetD 3D systems and glasses. ECCO will offer sales, installation and after sales services for GetD 3D extended range of 3D solutions from standard active system to passive Ultra High Brightness recently launched GK910 light tripler. GK910 system offers significant gain in brightness, reliability and outstanding 3D image quality thanks to improved alignment.
Strategic partnership capitalizes on ECCO business development, sales and services strengths and GetD high production capacity and cost effective solutions to conquer new markets share.
---
In a partnership of powerful challengers, GetD and ECCO today announced an alliance to offer a reliable and cost effective line of 3D systems and various categories of glasses to GST dealers – integrators – exhibitors and all related markets.
Today's joint alliance GetD and ECCO ensures more cinema businesses in German Speaking Territories with Düsseldorf based sales and support team.
"Thanks to this strategic partnership, exhibitors from Germany, Austria and Switzerland will enjoy a winning combination of leading technology and an excellent partnership network," noted Bernard Collard, Senior VP Marketing, International Sales and Business Development at Future 3D TECH Group, GetD Cinema Division. "Strong commercial opportunities exist for GetD high quality products in these circumstances when exhibitors will be looking for more 3D capacity in the perspective of Star Wars in December" added Thomas Rüttgers, Managing Director of ECCO Cine Supply and Service.